"Secret Connecticut: A Guide to the Weird, Wonderful, and Obscure" – Virtual Talk by Anastasia Mills Healy May 16, 2021, 2:00 pm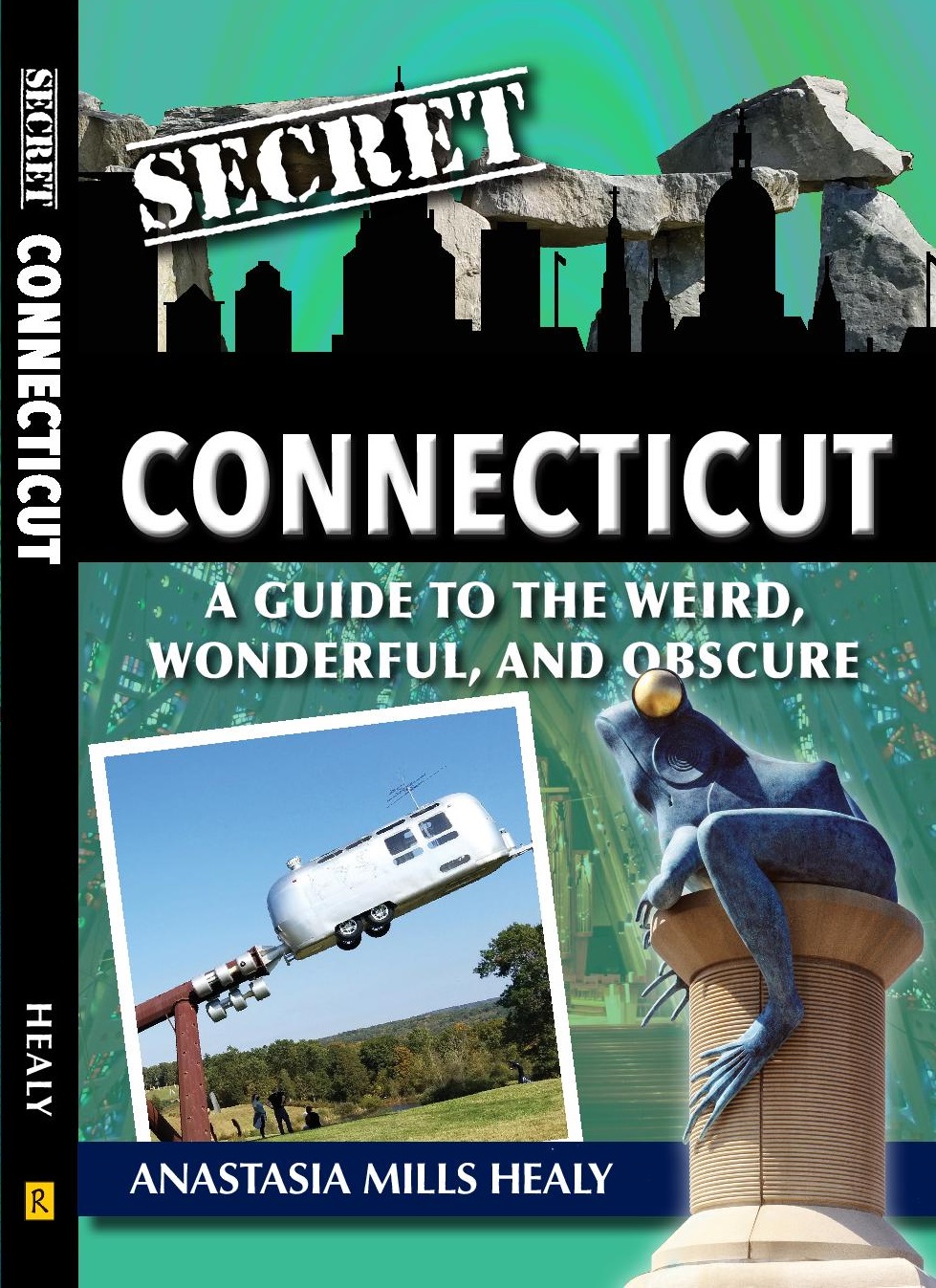 The lecture admission is free, but we welcome donations to support the Museum's cultural and educational programming during the Covid-19 crisis. Reservations are required.
The Lockwood-Mathews Mansion Museum will present travel writer and author Anastasia Mills Healy for an illustrated virtual talk on: Secret Connecticut: A Guide to the Weird, Wonderful, and Obscure, featuring a selection from the eighty-four engaging stories highlighted in her new book.
Ms. Healy pivoted her focus to her home state during the pandemic and brought to life Connecticut's long history of intriguing people, places, and events that will surprise and fascinate even longtime residents.
A few examples will include the "mountain of evidence that a Fairfield resident, Gustave Whitehead, flew two years before the Wright Brothers," and that "Connecticut was the site of the world's first telephone exchange, first pay telephone, and first phone book; Connecticut also established the American School for the Deaf, the first school in the country for anyone with any disability."
Formerly on staff at Condé Nast Traveler, Fodor's, and Travel Agent, Ms. Healy has been a freelance writer and editor for more than a decade for publications including Time Out and Frommer's, and she also provides content for travel industry clients and other businesses. Stasha has won numerous state and national writing awards and she's a proud member of professional organizations including the Society of American Travel Writers. A Connecticut resident on and off since 1980, she resides in Greenwich where she's working on a novel and planning lots of trips that she hopes to be able to take soon. Stasha has been to 64 countries (goal is 100) and all 50 U.S. states.
Attendees will be able to purchase a copy of the book titled, Secret Connecticut: A Guide to the Weird, Wonderful, and Obscure, by visiting the Museum's Gift Shop or by emailing [email protected].