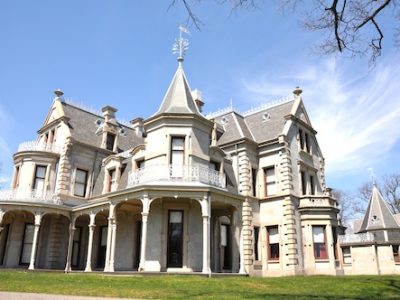 A National Historic Landmark since 1971, the Lockwood-Mathews Mansion Museum is regarded as one of the earliest and most significant Second Empire Style country houses in the United States.
The Connecticut Humanities has awarded $20,000 to the Lockwood-Mathews Mansion Museum for a Public Presentation Grant in support of the planning of the new exhibit, "Bulls of Wall Street: High Finance, Power and Social Change in Victorian America."
The Lockwood-Mathews Mansion Museum has won the most prestigious national award given by the American Association of State and Local History for the exhibit, "The Stairs Below: The Mansion's Domestic Servants, 1868-1938."