The Westport Artist Collective Explores the Revolutionary Sixties October 19, 2016 - January 8, 2017
General Admission: $10 for adults, $8 for seniors, and $6 for children and young adults, ages 8-18.
The exhibit will be on view as part of LMMM's tours, Wed.-Sun. at noon, 1, 2, and 3 p.m.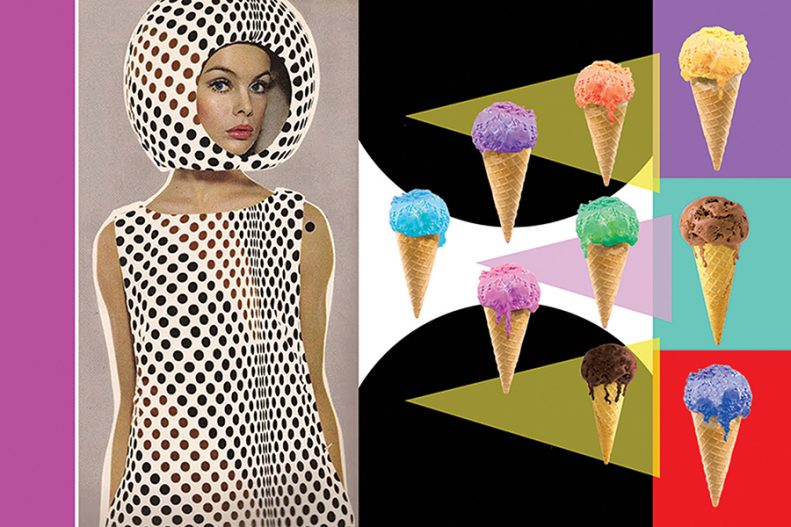 The Lockwood-Mathews Mansion Museum, in collaboration with The Westport Artist Collective, presents The Westport Artist Collective Explores the Revolutionary Sixties, a group exhibition opening to the public on Oct. 19 through Jan. 8, 2017,  at 295 West Avenue, Norwalk, CT.
Curated by Nancy McTague-Stock, the exhibition features nineteen artworks chosen from sixty-three entries. The artists invited to exhibit include: Bevi Bullwinkel, Miggs Burroughs, Trace Burroughs, Linn Cassetta, Daisy Dodge, Mary Harold, Kerry Heftman, Niki Ketchman, Diane Pollack, Steve Parton, Maryellen Hendricks, Lynn Carlson Popat, Marlene Siff, Barbara Ringer, Lisa Silberman, Katherine Ross, Binnie Birstein, and Florence Zolan.
From the age of ten, Trace Burroughs has sold over 300 abstract paintings, one of which was accepted into the Westport Permanent Art Collection, featuring works by local and international artists including Picasso, Matisse, Calder, and others. During his various incarnations as a national game show contestant, rock drummer, animator, announcer for Nickelodeon, and Guiness Book of World Records holder, Trace has enjoyed national acclaim, and many TV appearances, including an interview with David Frost. After taking several years off to raise a family and to create some best-selling DVDs of web and animation art, he developed his own unique brand of digital collage, which has been seen in many local art shows and galleries throughout Fairfield County.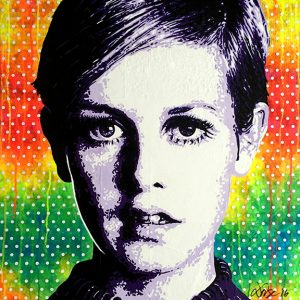 Daisy Dodge graduated from the Columbus College of Art & Design in Columbus, Ohio with a BFA in Advertising Design, with Illustration & Printmaking focus. She loves to take common objects and present them in an uncommon way. Although her method is consistent, the results vary greatly as the process continues to grow and morph as a natural occurrence of repetition. Relying on "a combination of technical precision and happy accident," each painting forms its own personality through the process of its creation. Starting with collaged papers, fabrics and textures, Daisy then layers acrylic paints and glazes to form a color-bursting background upon which the object is then applied. A single subject is a consistent theme in Daisy's paintings, allowing the viewer to have steady focus of the exaggerated detail in the object while getting swallowed up in the carnival of color exhibited in each piece.
The Museum's 2016 cultural and educational programs are made possible in part by generous funding from LMMM's Founding Patrons: The Estate of Mrs. Cynthia Clark Brown, and the Museum's Distinguished Benefactors: The Xerox Foundation, Klaffs, and The Maurice Goodman Foundation.