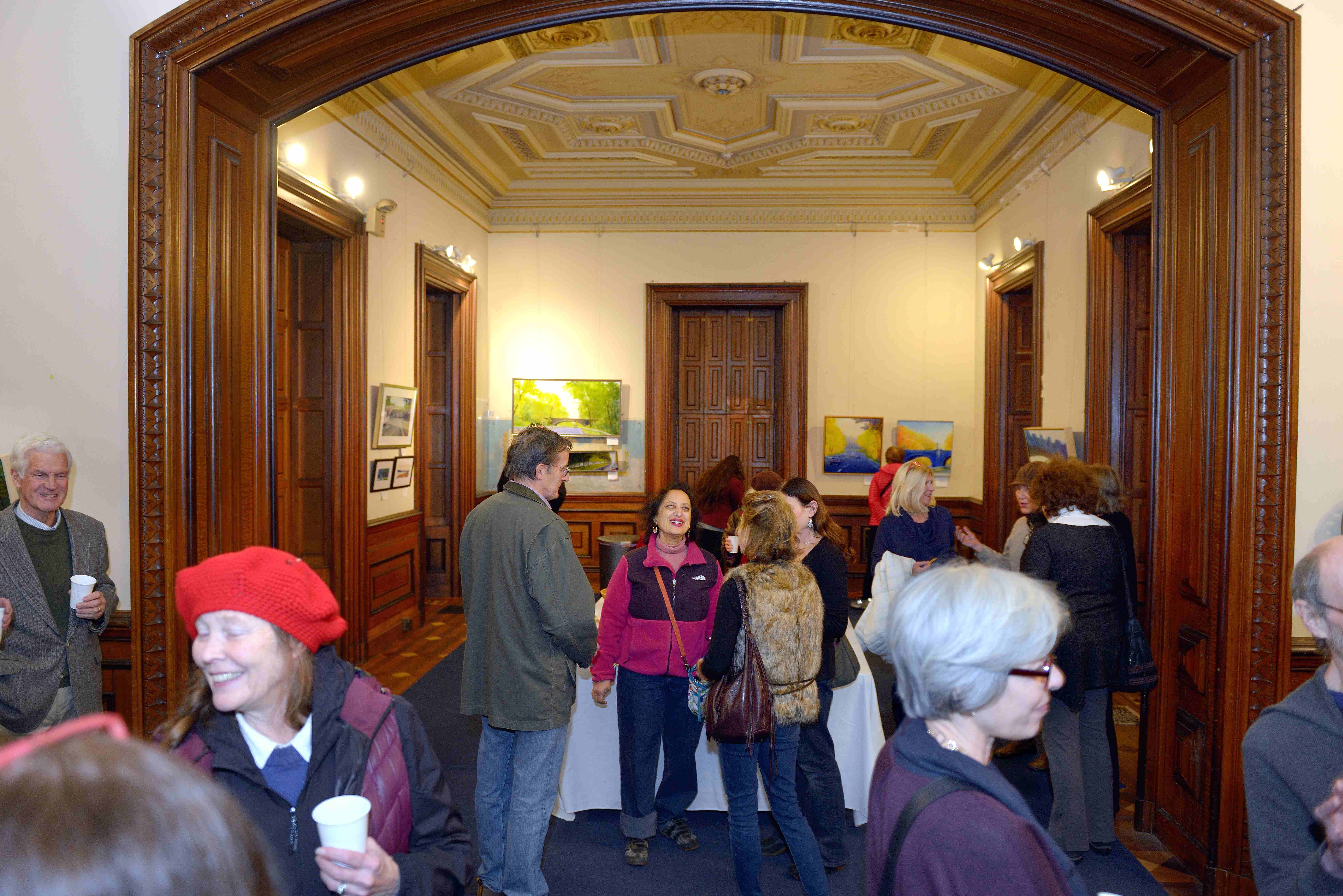 Call for Artists!
Juried Exhibition: April 11-June 23, 2019
Submission deadline: March 18, 12:00 p.m.
Exhibition Title:  Historic Grounds & Modern Gardens
The Lockwood-Mathews Mansion Museum is calling for artists for a juried exhibition entitled, Historic Grounds & Modern Gardens. The submission deadline is March 18, 12 p.m. and the exhibit will run April 11-June 23, 2019 with a reception on Thurs., April 11, 2019, 5:30-7:30 p.m.
Open to all artists, this exhibition will be juried by artist and Trustee Gail Ingis who will select approximately 30 works from digital submissions. Size limited to not more than sixty inches on any side. Media limited to paintings and drawings including, oil, acrylic, pastels, ink, graphite, mixed media, etc. No photographs, prints or Giclées. Fee: $40 for 2 entries, $10 each for additional entries. File size must be minimum 5×7" and high resolution, 300dpi.
This juried exhibition will be held in the Billiards Room at Lockwood-Mathews Mansion Museum. Artists can enter their work by visiting the museum's website at lockwoodmathewsmansion.com. The jurying process will be conducted online. For additional information email [email protected]
Accepted artwork must be framed and wired ready for hanging. Labels will be provided by LMMM and attached to the artwork. The exhibit will be hung by LMMM. Artists will receive 70% of proceeds from artwork sold; 30% will support the museum's educational and cultural programs.
Notification will be by email by Friday, March 22. Accepted artwork must be hand delivered on Friday, March 29, 10 a.m.-3 p.m. Delivery details will be emailed to artists.
End of show artwork must be picked up and signed out. Pickup date is Monday, June 24, 10 a.m.- 3 p.m.
After clicking Submit above, your browser will be moved to a secure payment area. You do not need a PayPal account to complete your application. You may use your own credit card.