"Making It Last: Sustainable Fashion in Victorian America" May 19, 2022 - November 6, 2022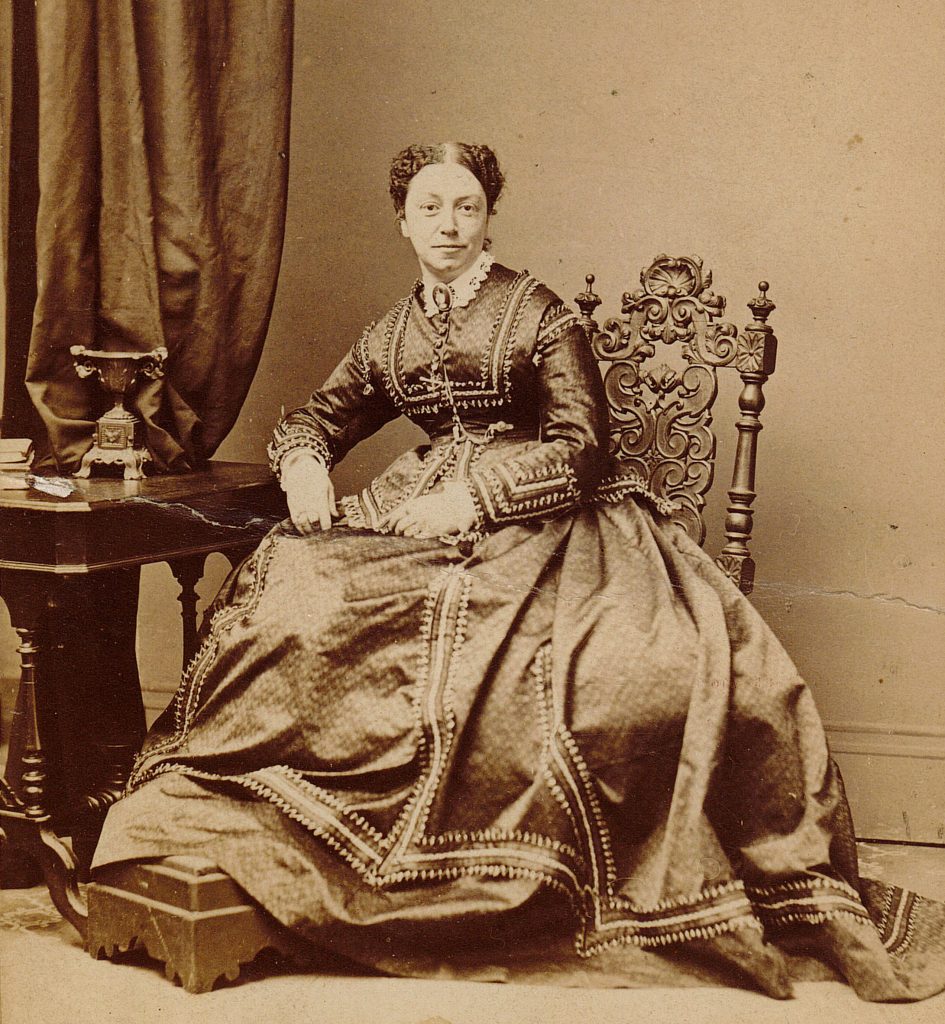 As popular historical dramas such as Bridgerton and Dickinson have recently piqued public interest in period costumes, and Eco-fashion is currently a hot topic of discussion, the Lockwood-Mathews Mansion Museum will explore the recycling philosophy of the 19th century, as well as the dangerous practices used to create the magnificent gowns worn by high society, with a new costume exhibition titled, Making It Last: Sustainable Fashion in Victorian America.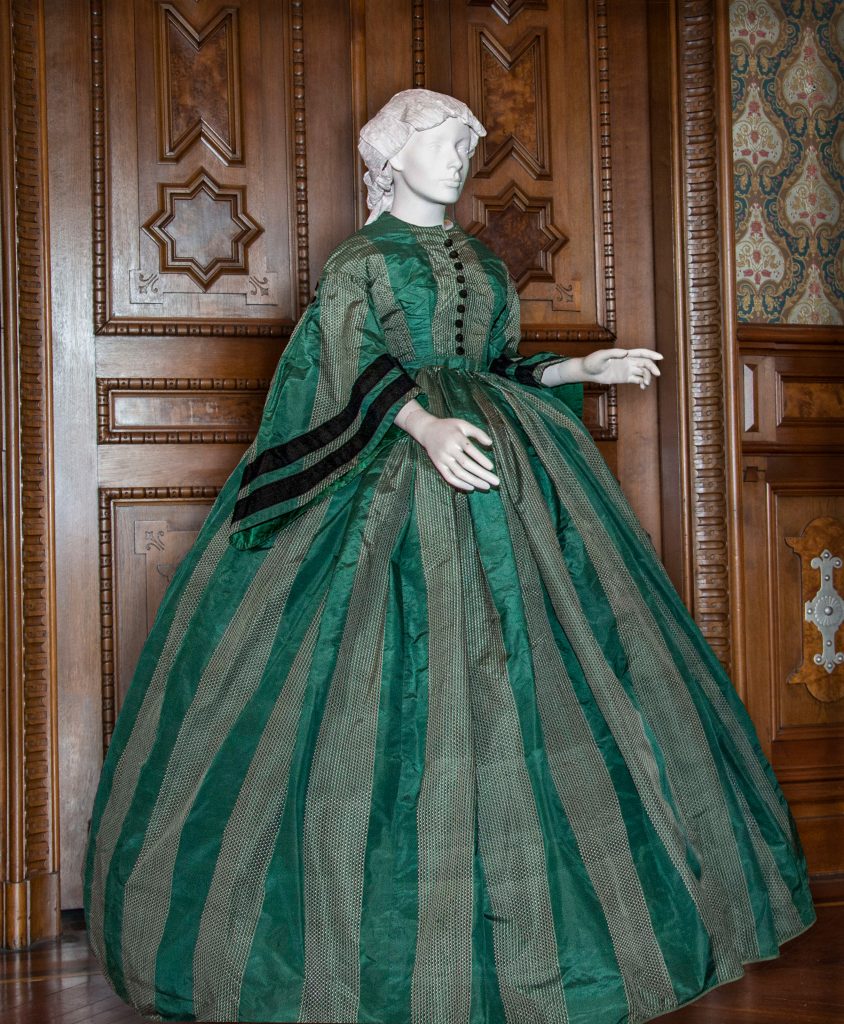 The exhibition will discuss Victorian-era clothing care and fashionable materials, drawing comparisons to today's companies that support sustainability, while also highlighting some of the 19th century's hazardous practices, including the use of chemicals and metals such as arsenic and mercury in the manufacturing of popular textiles, faux flowers, and statement hats.
The exhibition will be curated by Lynne Zacek Bassett, an independent scholar specializing in New England's historic costume and textiles, with the assistance of the LMMM Curatorial Committee co-chaired by Trustees Mimi Findlay and Paul Veeder.
Admission: included with the purchase of a Guided Tour ticket (including the 60-min. Fashion Exhibit Tour and the 90-min. House Tour ) – Click here to purchase tour tickets
Exhibit sponsored in part by:
2022 Exhibit Partner: