Please Consider Making a Gift
to the Annual Fund Today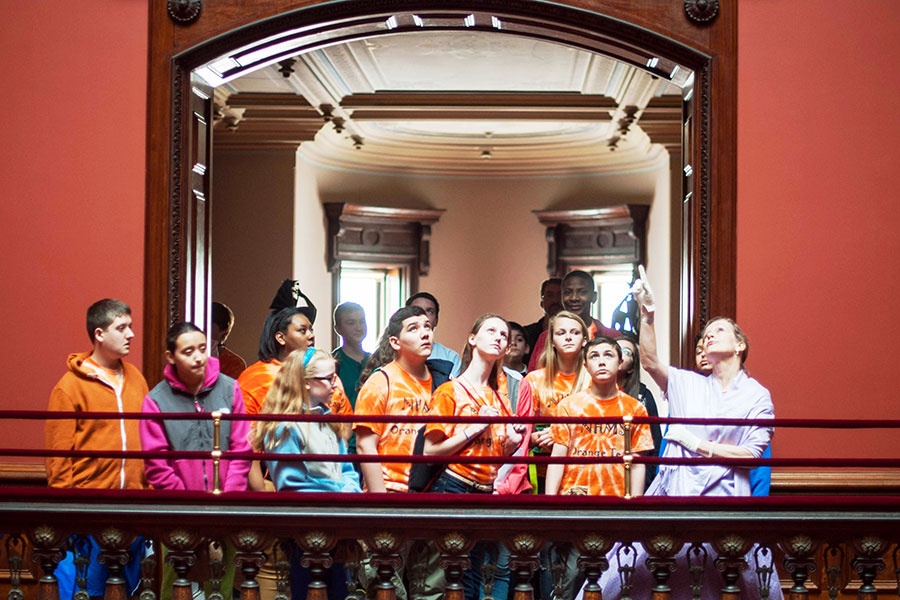 Dear Friends,
The Lockwood-Mathews Mansion Museum is committed to educating and engaging youth and adults in a vibrant dialogue about American history, culture, and the arts.
We are about to launch an inspiring new season and we ask for your support as your donation will be critical in helping us preserve this irreplaceable architectural icon and treasured cultural institution.
This year, thousands of children and adults are visiting the Mansion and museum attendance is growing exponentially. Museum programs have been featured in local and national press, with highlights on our innovative exhibitions and the Education Program; the second Naturalization Ceremony, welcoming new citizens into the United States; the exciting Lecture Series, featuring renowned speakers and authors; and our cherished community events, including the Ice Cream Social, the Old-Fashioned Flea Market, and the Victorian Tea.
Please support our exciting 2017 Season with programs that will welcome students from throughout the region, enhance our communities with arts and culture, and make this outstanding National Historic Landmark one of Connecticut's most sought-after destinations.
With gratitude and best wishes,

Patsy R. Brescia
Chairman of the Board of Trustees

Susan Gilgore, PhD
Executive Director
Community
Your support will make a difference in the lives of our communities
Partnering with the United States Citizenship and Immigration Services, the Lockwood-Mathews Mansion Museum is the site for a touching and exciting swearing-in ceremony for more than twenty-five future American citizens from more than seventeen countries.
Community events are opportunities to bring people together and highlight the relationship between this cherished organization, committed to education and historic preservation, and the diverse populations it serves.
The Museum's approach to conceptualizing and developing  exhibitions is based on collaborations with members, residents, historic houses, libraries, artists, community activists, local officials, local businesses, and families throughout the region.
Please Consider Making a Gift
to the Annual Fund Today