3:00 p.m. – A Magical Christmas Eve at the Lockwood-Mathews Mansion Museum
November 23, 2018 @ 3:00 pm - January 6, 2019 @ 4:00 pm
Free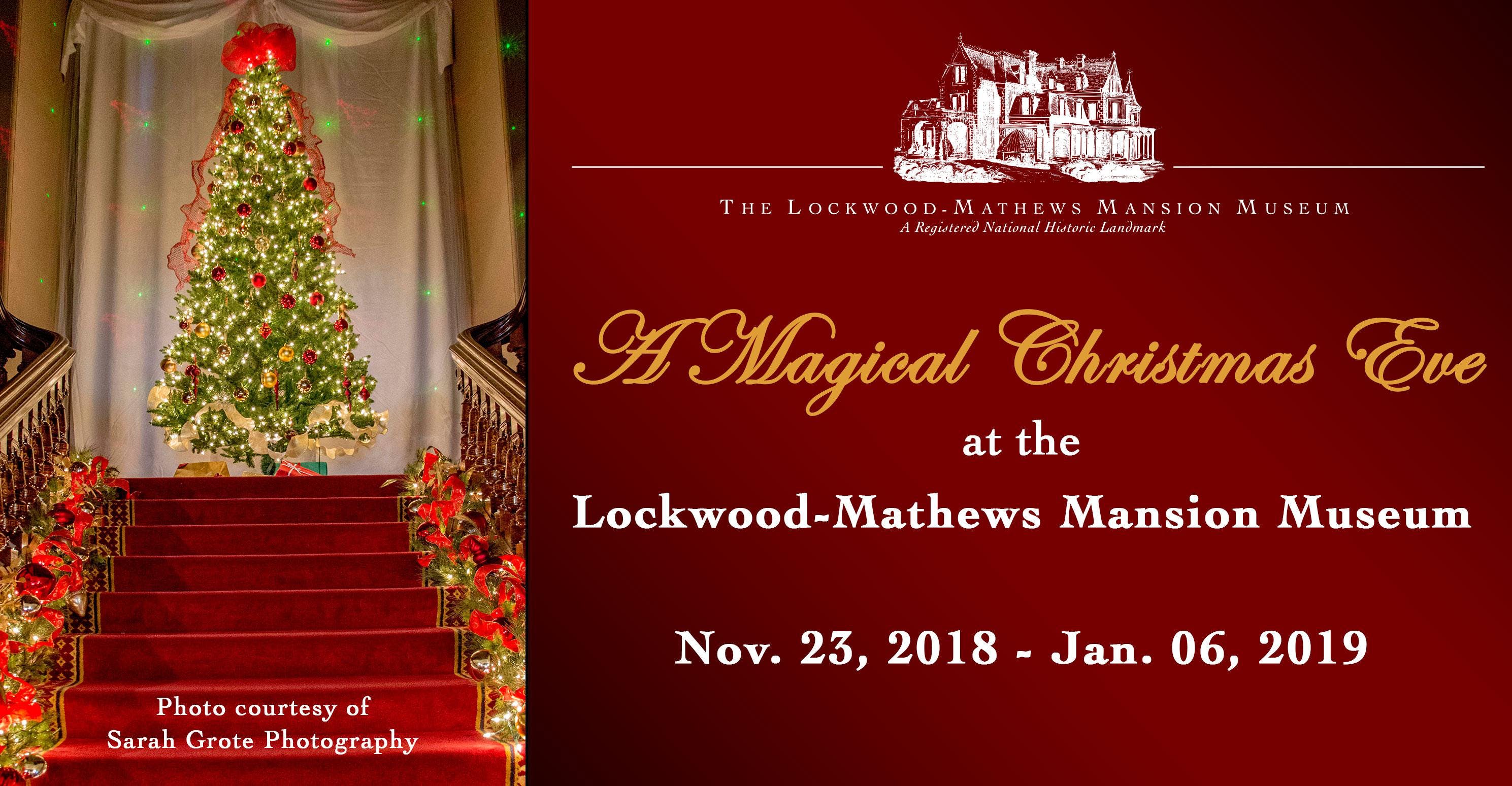 The exhibit, A Magical Christmas Eve at the Lockwood-Mathews Mansion Museum will capture the enchantment and excitement of the night before Christmas and explore Christmas Eve as it was celebrated by the Lockwood and the Mathews families.
The story of the day before Christmas at the Mansion will start with an overview of this holiday celebration, decade by decade, from the 1850s to the 1930s. The Dining Room will display a Christmas Eve feast, and throughout the Museum, displays of tabletop as well as tall, lavishly decorated trees will welcome visitors to one of the most cherished holiday destinations in New England.
The Mansion will also feature 21st century holiday decorations with magnificent trees and seasonal displays.